Ancient Egyptians were able to move huge boulders by using leverage, ingenuity and mechanical advantage utilizing the most current technology of the time, we did too, see below.  
In an effort to create a more inviting trailhead area, the 2 large boulders at the entrance by Roberts School needed to be moved to the other side of the trail.  After much engineering and planning, it took 3 adults a few hours to move them.   Story continues below.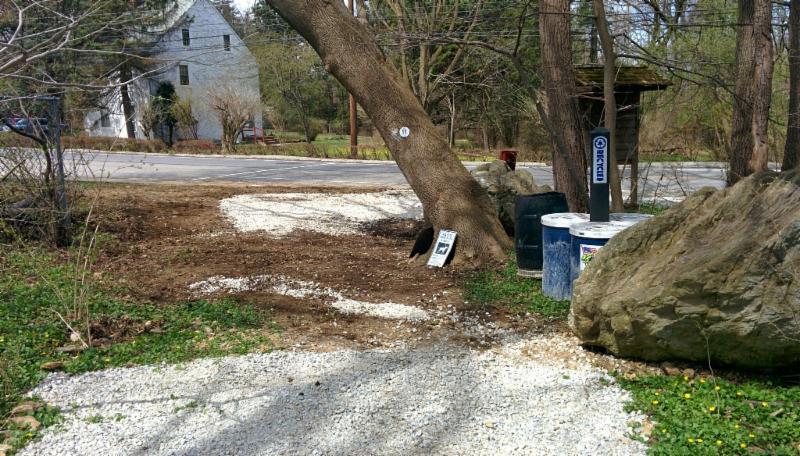 This made the entryway onto the Cadet Trail much easier to navigate and more inviting.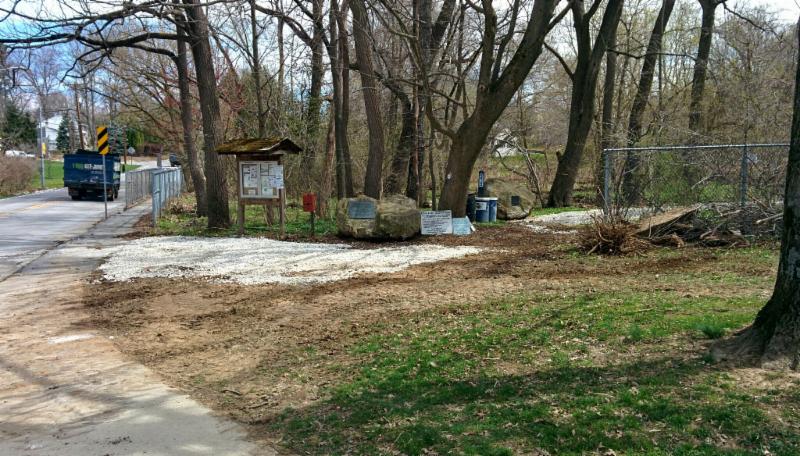 And, like the Egyptians, we too used the most current technology of our time...
This machine wasn't powerful enough, so we brought in a bigger one to do the job.